Meet the Team
Suzie, Chiropractic Assistant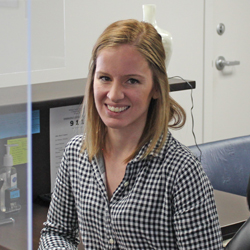 Suzie is our full time Chiropractic Assistant. Her energetic and welcoming personality will be one of the first things you feel when you walk into the office. She is a wonderful chiropractic advocate who has seen the benefits of chiropractic care first hand.
"For years I have struggled with anxiety and panic attacks. I never realized how stress not only takes a toll on your mental health, but also on your physical health! Since receiving regular adjustments, I have noticed my nervous system functions considerably better when I do feel overwhelmed. I recognize how much more my body is able to cope with the physical symptoms of anxiety than it did before receiving regular adjustments. I never realized how your nervous system and mental health were so closely linked together."
As well as working in the office, Suzie also spends time working towards her Bachelors degree in Theology, and her Master's Degree in Counselling in Marriage and Family Therapy. She has a passion to help families and couples come together in reconciliation and restoration.
Outside of her work and schooling, Suzie loves to spend time with her husband Shane, her son Ezra, and their yellow lab, Skye. They love being outside with activities like skating, snowshoeing, hiking and swimming.
As well as being an accomplished singer, when Suzie has free time, she loves to curl up with a hot cup of coffee and a great book!
---
Marlene, Chiropractic Assistant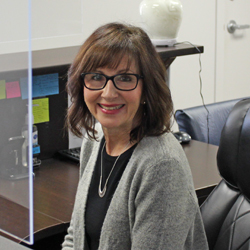 Marlene has been a part time Chiropractic Assistant at Wihlidal Family Chiropractic for many years. Her warm and friendly demeanor bring a sense of comfort to clients as soon as they walk through the door.
Marlene has lived in the Orillia area all of her life, and has a wonderful knowledge of the people, places and events that have shaped this city. Marlene had limited experience with chiropractic care before beginning work at the office. Since working in the office and receiving regular care, however, she has seen the amazing health benefits for herself. Outside of work, Marlene and her husband Jeff enjoy spending time with their two married daughters. Together they enjoy walking, biking, boating and spending time at their cottage. If time allows it, they also enjoy a little Florida getaway when the winter weather gets a little too cold in Canada.
---
Meet the Team at Wihlidal Family Chiropractic | (705) 325-6425