Meet the Team at Wihlidal Family Chiropractic
Get to Know Us
Gerri, Chiropractic Assistant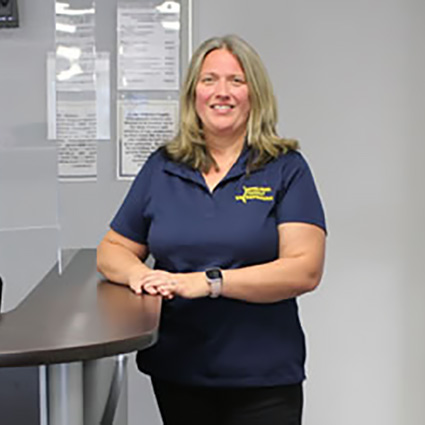 Gerri is the Lead Chiropractic Assistant for Wihlidal Family Chiropractic, and has been with the office since early 2022. Her organizational skills make her adept at running the many facets of the office. She is excellent at helping clients book appointments and receive care, in an efficient and seamless manner.
Gerri's history with chiropractic began after suffering with migraine headaches for many years. Since receiving regular chiropractic adjustments, her migraines have resolved. She has also noticed many other health benefits with care, including better sleep.
Outside of work, Gerri enjoys spending time with her husband Mike, their 3 grown up boys, and extended family. Together they enjoy travelling, music and socializing with friends. In her free time, you can often find Gerri reading a good book, spending a little time at the gym, or cooking.

Marlene, Chiropractic Assistant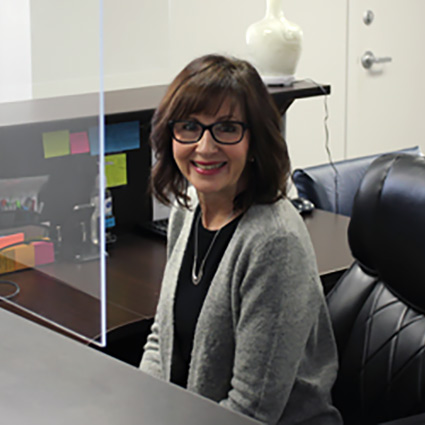 Marlene has been a part-time Chiropractic Assistant at Wihlidal Family Chiropractic for many years. Her warm and friendly demeanor bring a sense of comfort to clients as soon as they walk through the door.
Marlene has lived in the Orillia area all of her life, and has a wonderful knowledge of the people, places and events that have shaped this city. Marlene had limited experience with chiropractic care before beginning work at the office. Since working in the office and receiving regular chiropractic care, however, she has seen the amazing health benefits for herself. Outside of work, Marlene and her husband Jeff enjoy spending time with their two married daughters. Together they enjoy walking, biking, boating and spending time at their cottage. If time allows it, they also enjoy a little Florida getaway when the winter weather gets a little too cold in Canada.
---
Meet the Team at Wihlidal Family Chiropractic | (705) 325-6425